Careers at OneDigital
Do your best work and live your best life
We're in the people business. We care about our employees by providing them with a career where they can dedicate their skills to making a difference in millions of lives every day. Search open opportunities to put your skills and career goals to work for you at OneDigital.
Health + Benefits | Workforce + HR | Retirement + Wealth | Property + Casualty
Our Team of Change Makers
Optimistic, driven and purposeful, we are a team of consultants, specialists, advisors, experts, leaders and high achievers who strive to go all in, leaving our mark and improving the human experience in the workplace. As a leading insurance brokerage, financial services and HR consulting firm, our tenacity and growth mindset are assets in an industry that has largely operated the same for decades. It drives our passion for pushing the boundaries of what is possible for the betterment of ourselves and the people we serve.
There's no better way to experience OneDigital's fierce culture of caring, entrepreneurial drive and audacious growth goals than by attending our annual Summit. This year's event brought together 1,000 change makers, committed to going all in for greatness, their team, and for improving outcomes for all those we serve. Join our growing team as we reimagine the world of work.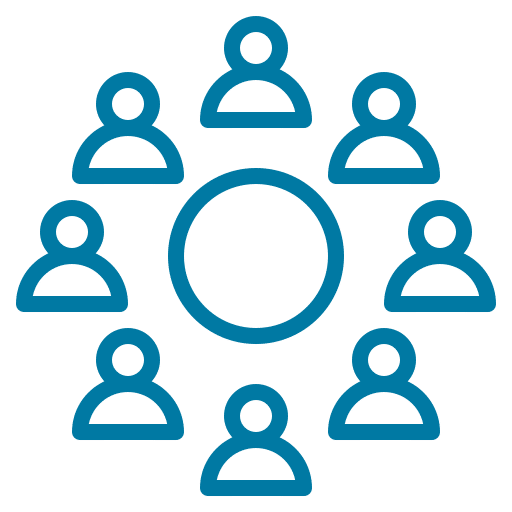 At OneDigital, we pride ourselves on our commitment to cultivating and preserving a culture that celebrates diversity and insists on equity and inclusion.
Diversity, Equity, Inclusion and Belonging at OneDigital
Download our 2022 DEI&B report for data on the progress of our five pledges, which are the cornerstones to strengthening our culture of allyship, belonging, and building a more diverse team.
Our entrepreneurial drive has fueled more than 20 years of strategic expansion.
2,000
Number of team members hired in the last five years alone
190
Number of acquisitions since 2010
14
Number of appearances on the Inc. 5000 list of fastest growing companies
What Our Employees Are Saying
We've been named a great place to work year after year, both locally and at a national level. Competitors call it luck; we know it's our culture of caring. The way we see it, our people are at the center of everything we do. We value their continual feedback and continually adjust to support their needs. Our unique culture sets us apart from other players in the business advisory space. Hear what our current employees are saying about working at OneDigital.
Health, Dental & Vision
Financial Wellbeing & 401(k) Match
Family Planning & Parental Leave
Disability & Life Insurance
Flexible Time Off
Learning & Development
Wellbeing Benefits
Personal Growth Opportunities
Customer & Community Impact

"One thing that I've thoroughly appreciated about OneDigital is our passion for staying connected and celebrating the things that make us who we are as individuals. Since joining OneDigital, I've already participated in a handful of events/challenges, which include AAPI Week, Pride Week, and our Summer 'Sole'stice Challenge. During AAPI Week, I got to learn more about AAPI history in the U.S., important AAPI activists, and joined a webinar that taught us how to cook traditional Asian dishes. During Pride Week, I learned how to be an ally and the various gender pronouns. During our summer walking challenge, I was able to compete against my peers and enter to win a Peloton. Kudos to OneDigital for helping us stay engaged, learn more about the things that make us unique, and for hosting fun events that help us maintain a work/life balance." 
Lexie Preston
Account Manager


"I'm very excited to start my new journey with OneDigital. The culture here is forward thinking, encourages collaboration, embraces diversity, and truly values everyone's contribution to our overall success. I'm thrilled to be a part of the fastest growing health, wealth & HR brokerage firm in the country."
Joseph Chambers
Senior Business Development Executive


"Ive always believed that no matter what you choose to do with your life, if it brings you happiness, the path to success will be easy. I am grateful for my friends and colleagues at OneDigital who have helped me leverage my passion for helping clients achieve their goals in a whole new way and head down a path that brings me joy."
Vickie Price
Client Executive, HR Consulting


"At OneDigital, employees are empowered to make their own decisions on how to balance their home life with their job responsibilities. There is a continued focus from the top down to prioritize healthy work/life balance. It's a reflection of our leadership, but it is also a good business strategy. You don't get much productivity from an overly stressed employee."
Eric Pomroy
Business Development Executive

"Having worked at multiple large consulting corporations and a medium sized firm before joining OneDigital in 2011, I can confidently say that working at OneDigital has been my best experience as an employee. From day one, our team felt noticed and valued from our awesome leadership team, and that continues to this day even though we are approaching 3,000 employees. The culture of our company is as good as advertised. Our constant growth has fueled new and innovative strategies that allows us to differentiate ourselves in a very competitive market. While everyone is focused on winning, growing, and providing the very best service and solutions to our clients, none of this would happen if we as employees didn't feel valued and at home within the OneDigital family. Come experience our culture and you'll be able to see firsthand how OneDigital is a great place to work!"
Matthew Rust
Managing Consultant


"I believe that businesses have a responsibility to be a force for good in the world, and I love that OneDigital shares that value. From the top down, our company believes that the work we do is good work and makes a difference in people's lives. This is something I have been looking for all of my professional life. This value plays out in the experience of the employee, as well. I have never had the kind of work flexibility I have at OneDigital. I greatly appreciate being treated like an adult who can manage my time successfully around things that come up in both my work and personal life."
Sena Meilleur
Managing Principal
200+ Locations
We're closer than you think. In addition to our 200+ locations (and growing!), we also offer remote opportunities nationwide. Find a OneDigital team near you.
See Our Locations
Standing for DE&I
OneDigital is dedicated to leading our industry in building a workforce that not only reflects the uniqueness of our abilities and experiences, but also the diverse nature of our customer base and communities.
VISIT DE&I HUB
Early Career & Internships
Whether you are a student, a recent graduate or in the early stages of your career, we have a wide range of opportunities to help jump start your career.
Get Started
Doing Well by Doing Good
At OneDigital, you are part of something bigger than yourself. With that in mind, Corporate Social Responsibility is part of our DNA and we encourage our teams across the country to engage in efforts to make the communities in which they reside in a better place. When you become part of OneDigital, you will have the opportunity to give back in your local community or through one of our nationally-backed causes year round.
Find us on Instagram @WeAreOneDigital
Join Our Team
OneDigital continually seeks to hire talented individuals to welcome onboard. Join us and fulfill your potential.
OneDigital is aware of fraudulent schemes where individuals represent themselves as recruiters or employees and solicit candidates for employment via email or text message. These communications are fraudulent and do not originate from OneDigital. We would never ask for payment at any time during our recruitment process. We recommend that you do not disclose your personal or financial information to anyone you do not know. We encourage anyone affected by this scam to report it to: www.identitytheft.gov and www.ic3.gov.