OneDigital Leadership Team
We are in the people business. Learn more about the individuals who believe transformative things happen when you connect the dots between technology, businesses and people.
Meet Our Executive Leaders
Meet Our Regional Leaders
Our History
Our entrepreneurial drive has fueled more than 20 years of strategic expansion.
We purposely seek out like-minded partners who deliver intelligent innovation for the betterment of humankind. This intentional growth mindset has enabled us to foster a network of builders committed to delivering purposeful, technologically focused innovation for unlimited impact and growth.
Board of Directors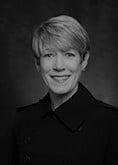 Diane Aigotti
Executive Vice President, Managing Director and Chief Financial Officer, Ryan Specialty Group, LLC
Connect On LinkedIn
Careers at OneDigital
As our growth continues across the country, we remain sharply focused on delivering technology-powered innovation to our customers and maintaining the people first culture that helps our employees thrive. Do you want to be part of an organization that drives the industry forward?
EXPLORE CAREERS
"At OneDigital, we value our people and culture of belonging above all else. We are a family where success is attainable for everyone regardless of race, religion, gender, age or sexual orientation, and everyone is empowered to bring their best selves to work. It's what drives our growth, fresh thinking and success for us as individuals and the company as a whole."
- Elizabeth Chrane, Chief People Officer
Fresh Thinking
All the latest news and updates from OneDigital across the nation.